The Network emerged precisely the specifications of the new readers, e-books from Sony - models wearing the sign PRS300-PRS600-RC and SC. The first was valued at USD 199, while the latter can be bought for the sum of about $ 100 higher.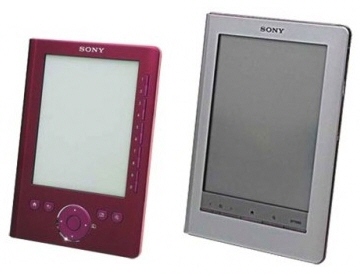 Reader e-books Sony PRS300-RC measures 158 x 107 x 51 mm and weighs 220 grams. The device offers a 5-inch E-Ink display (800 x 600 pixels, 8 levels of gray), 512 MB memory and USB 2.0. Power supply provides a built-in Li-Ion battery, which should allow the user to two weeks of work (about 7,500 pages display), while among the supported formats include Epub, BBeB Book, PDF, Text, RTF and Word files. Also of note is the possibility of setting three different sizes of fonts.
The second development is more efficient. It offers a 6-inch, touch E-Ink display (800 x 600 pixels, 8 levels of gray), which closed in a housing with dimensions of 175 x 122 x 101 mm (as a whole weighs 286 grams). The device has 512 MB memory, rechargeable battery allows for two weeks of work (maximum), the function changes the font size (5 different settings) and built-in Oxford dictionary of American English eDictionary. Equipment, as compared to the predecessor, can boast the support of additional formats MP3, AAC, JPEG, PNG, GIF, or BMP.
The new readers have been valued at 199 USD and 299 USD. Unfortunately, we do not know when they occur in the sale.